The rest of Europe didn't take notice when Albanian club KF Tirana hauled themselves out of relegation trouble before miraculously clinching the title in 2020. For a continent where Champions League glamor and the wealthiest domestic competitions hog the limelight, Albanian football isn't even an afterthought.
But on this occasion, Tirana's climb up the Kategoria Superiore table captured the attention of millions outside Europe. Africa was watching.
"I didn't follow the directive of the owner of the team, or the president or the directors, because they have been doing it the wrong way – and that is why the team didn't win the league for 11 years," former Nigerian international Ndubuisi Egbo told theScore about how he became the first African coach to guide a European team to a league title.
"It's like Frank Sinatra: I did it my way."
Albania's most successful club was a mess. In addition to the boardroom issues that contributed to Tirana's prolonged title drought, Egbo found the squad's "harmony was destroyed because the players were arguing and fighting with each other." He tried to ignore club politics and address some of its problems in simple ways, like putting players in their correct positions. Most crucially of all, in his debut at the helm, he masterminded Tirana's first win over archrival Partizani Tirana in almost six years.
It sparked a 17-match unbeaten run across all competitions. Tirana, once sitting eighth in a 10-team league, went on to win their 25th Albanian title, finishing the campaign with a four-point cushion atop the league.
It wasn't all good news, though: Egbo's incredible Tirana turnaround came amid a backdrop of racism from opposing supporters. He had a banana thrown at him. He was spat at. He felt people around the country wanted him to fail because he's Black.
"It's what motivates me," Egbo said about racism he experienced firsthand.
Egbo's played and coached in Albania. The former goalkeeper, who experienced two Africa Cup of Nations campaigns with Nigeria, became an Albanian citizen in 2014 and speaks the language fluently.
"Even though I'm Albanian by citizenship, still they will always see you as a foreigner," Egbo said.
Egbo refused to be cowed by the racists, and won. He's a trailblazer: the first African coach to win a domestic title in Europe, and the first from the continent to qualify for any European competition. Many African and Black coaches called him after his achievements in Albania. He showed them what was possible.
'A lack of trust'
Egbo's feat came in 2020, over 130 years after African footballers began making an impression in Europe. A group of African-born stars, headlined by proud Mozambique native Eusebio, famously helped Benfica win the European Cup twice in the early 1960s. Why did it take African coaches so long to follow in the players' footsteps?
Another rather brutal caveat is that Egbo won a title in what is effectively Europe's football wilderness. But it's no surprise the breakthrough needed to happen in a country like Albania, well beyond the continent's top competitions. Patrick Vieira, the Senegal-born World Cup winner with France, held the greatest coaching job in Europe's top five leagues of anybody hailing from an independent African nation. Vieira oversaw Crystal Palace for 20 months until he was sacked in March – and the English club certainly isn't a giant despite its longstanding Premier League status.
Oluwashina Okeleji, a Nigerian journalist for BBC Sport, understands and feels the frustrations of African managers not getting top jobs in Europe, but he thinks someone from the continent will land one soon.
"Gradually, African coaches are punching," he told theScore.
Okeleji picks out Walid Regragui and Aliou Cisse as coaches he believes are nearing big European breaks. Regragui won two league titles in Morocco, the Moroccan Throne Cup, Qatar's first division, and the African Champions League. He then moved into international management, where he made Morocco the first African team to reach a World Cup semifinal at Qatar 2022. Cisse's guided Senegal to Africa Cup of Nations glory and earned qualification to back-to-back World Cups; his side reached the knockout rounds in Qatar despite the absence of star player Sadio Mane.
Serial trophy winner Pitso Mosimane is another head coach whose achievements should place him among managerial candidates of clubs in Europe's top five leagues, but there's little to indicate that's the case. The South African tactician continues to discuss the lack of African managers in Europe since he's taken over clubs in the Middle East.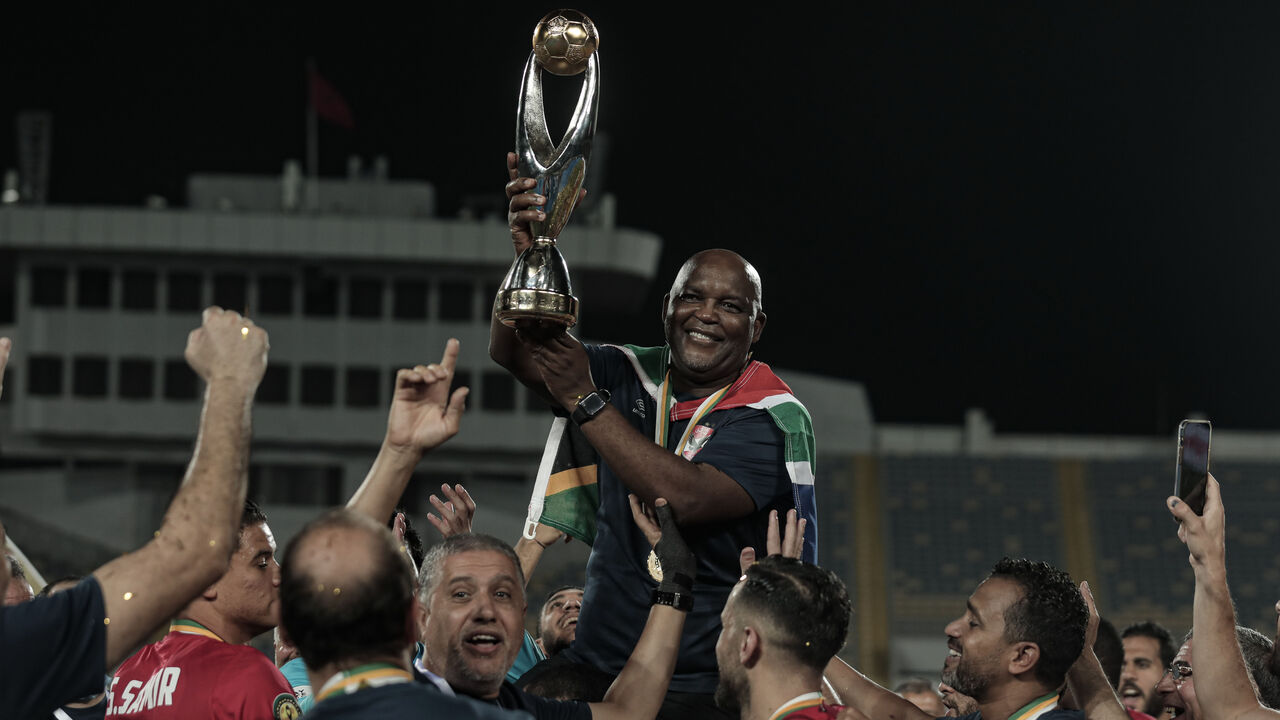 "I don't know what our future will be. Europe is Europe, man – it's not how good you are. I've got all these European Pro Licence coaches here in Saudi and we're beating them every day," Mosimane said in a Radio 2000 interview in May. "Why can't we get a chance?"
Mosimane ended a turbulent period for Mamelodi Sundowns before igniting the most prolific spell in club history with five South African titles, four domestic cups, and its first and only African Champions League triumph. He then tested himself with a move to Egypt's Al Ahly in 2020, where he won a league and cup double, and hoisted the Champions League trophy twice in three years. More recently, he guided Saudi Arabia's Al-Ahli to promotion in his single season in charge before he took over at Al Wahda in the United Arab Emirates in June.
It's an impressive resume – and just one example of many managers who've flourished in African club football (and in Mosimane's case, even further afield). But Europe's focus appears to be elsewhere.
"There's a lack of trust in African managers. There's a lack of belief in their ability," Okeleji said.
"Africans are only good at playing football, they're not good at managing – (it's) a stereotype that has been going on for so long," he added.
In an era where clubs rely heavily on data to find marginal gains on the pitch, fine-tune training methods, and uncover players from around the globe, it's hard to conceive a reasonable excuse for Europe's failure to find a gifted coach from the world's second most-populous continent.
It's not specifically Africans who are overlooked, either. In England, there's a talent drain of Black footballers once they finish playing. The Black Footballers Partnership reported in January that Black players made up 43% of Premier League squads and 34% of squads in tiers 2-4 in 2022, and added in March that only 4.4% of manager-related roles in English football were held by Black employees.
Egbo believes the lack of diversity among coaches presents a missed opportunity for English clubs to improve communication with their players.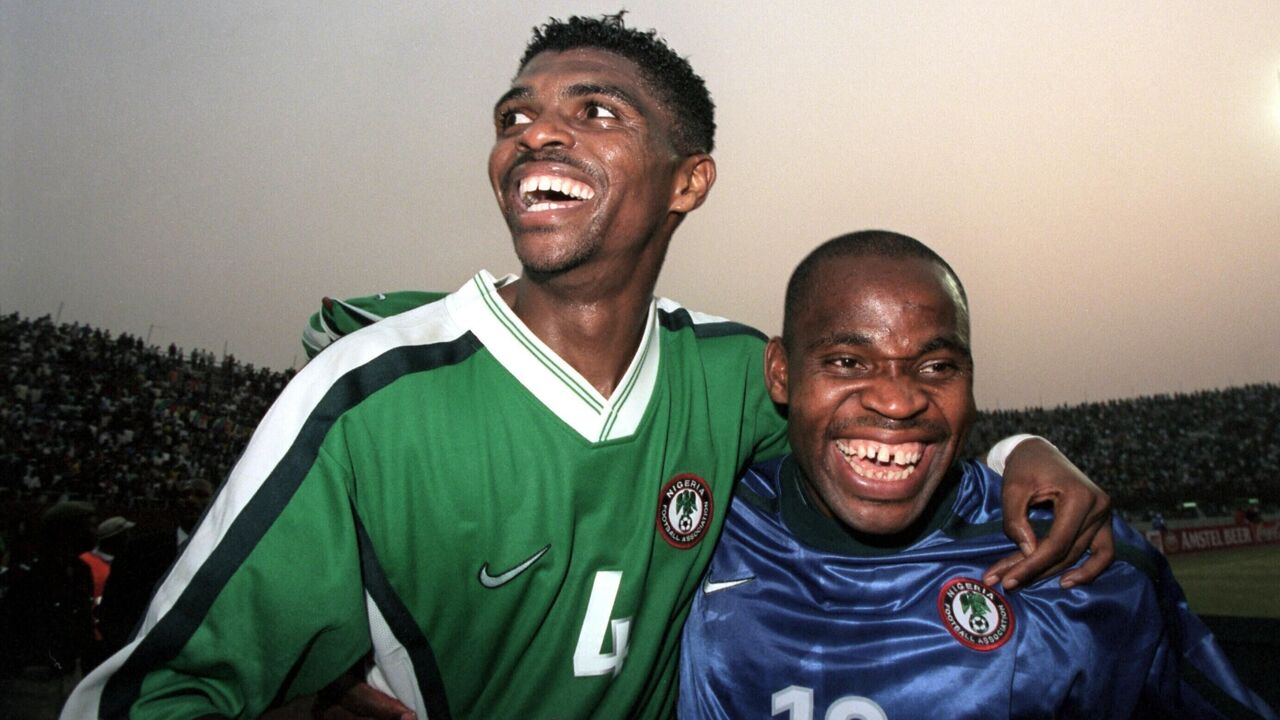 "If you look at the English Premiership, you find that the number of Black African players who are playing there is very high," Egbo, now managing Kosovan side Prishtina, said. "And in many teams you still find they're being coached by European coaches who don't know anything about African culture; who don't understand where the player is coming from, who don't understand what he's going through, who don't understand anything about his family upbringing."
The challenges
A popular suggestion to make European football more representative of society is to introduce something similar to the NFL's Rooney Rule. The policy was adopted in 2003 and made it mandatory for NFL teams to interview minority candidates for positions. The Rooney Rule has undergone several revisions, but today includes requirements like interviewing at least two external minority candidates for head coaching vacancies, and that a minority and/or female candidate be included in the interview process for senior positions like club president or executive roles.
But Seyi Olofinjana, who made 239 appearances across the top two divisions of English football, doesn't feel comfortable with a similar policy for soccer.
"I want to get the job because I'm good enough, rather than some system saying some quota of Black or other ethnic minority should give me a job," he told theScore.
Olofinjana considered leaving football and "going a different route altogether" once he retired from playing. He studied throughout his career, even obtaining a chemical engineering degree before he made his life-changing transfer to Europe, but always felt the pull of the sport. He returned to Wolverhampton Wanderers in a non-playing capacity, and eventually landed his "dream" job of sporting director with Grasshopper Club Zurich. The position fit neatly with his other studies: he also has masters degrees in project management and sporting directorship, and carries UEFA's top coaching qualifications.
The ex-midfielder, a member of Nigeria's squad for three Africa Cup of Nations tournaments, offers a unique perspective through his year with the Swiss giants. He has empathy for fellow Africans trying and struggling to get into the European game, but also understands some of the barriers preventing this rare leap. He recognizes the huge pool of coaches available in each European country and across its borders, and he's wary of the "very, very short" amount of time coaches are given to adapt in a results-based business.
And when discussing Africans' oft-unsuccessful efforts to move north, it's no surprise that someone with Olofinjana's education is mindful of the coaching qualifications required to manage in Europe.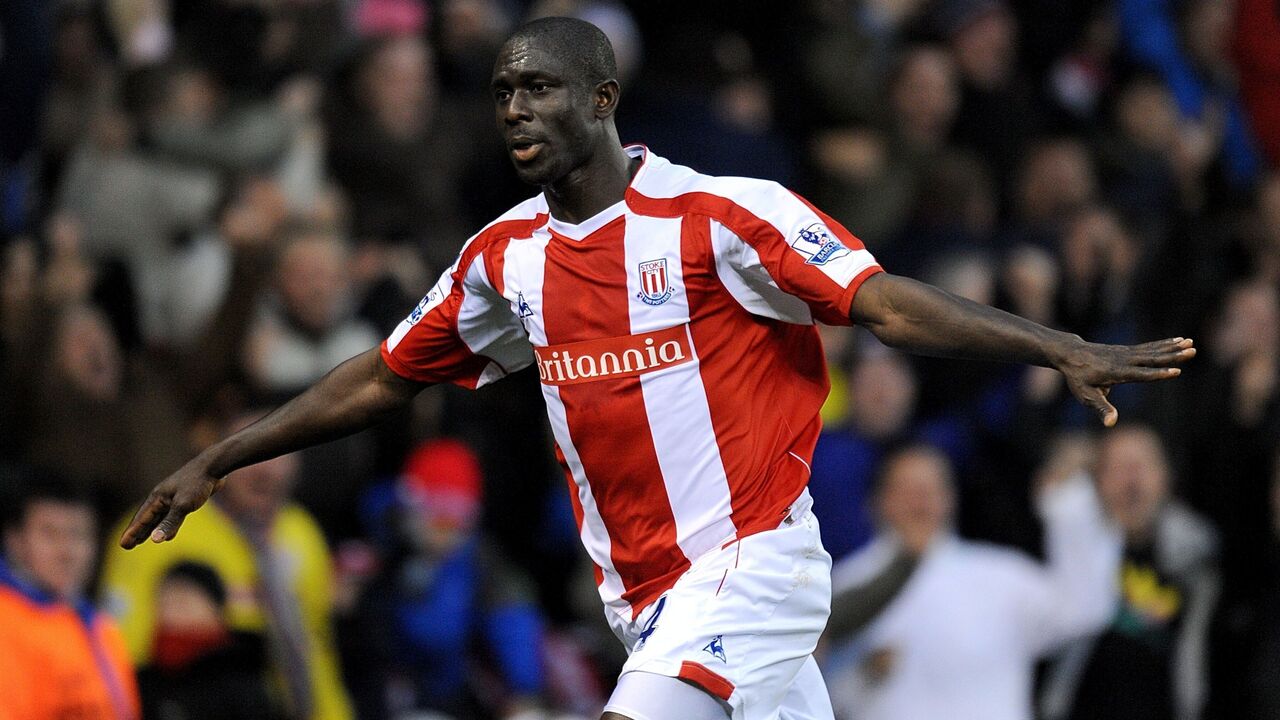 "People always think it's racism or what have you – some element of it is that. But I see it both ways," Olofinjana explained. "It's a lack of trust on the part of the owners, probably a lack of acceptance of who we are as Africans. But on the other side, for some it's a lack of education on the part of some African coaches."
There are obvious hints that African coaching certifications – and those issued by non-UEFA confederations – aren't deemed as valuable as their European equivalents.
A head coach in the African Champions League must hold an "A" license – the top coaching qualification available from the Confederation of African Football (CAF) – or the equivalent top-level coaching certification issued by FIFA's five other confederations. For the European Champions League, only UEFA coaching badges are accepted.
CAF ensuring its coaching courses and qualifications are of equal value to UEFA, and for this to then be reflected in the coaching regulations for Europe's leading competitions, could open doors for African coaches.
But that point is moot if they aren't even considered for roles in the first place. Michael Osei served as an assistant coach for the Under-23 teams of Germany's Kickers Offenbach and FSV Frankfurt after spending a significant portion of his playing career in the country. Across the two different jobs, Osei helped the teams win three lower-league titles between 2008-2010. However, when a promotion to one of the clubs' senior teams – which were both competing in Germany's second tier – wasn't forthcoming, the former Ghanaian international decided to return home.
"I didn't get the opportunity. It wasn't easy for a Black coach to get the opportunity to coach (in the) Bundesliga," Osei recalled. "That's why I switched to come back to Ghana to continue on my coaching career."
Now in charge of Bibiani Gold Stars in the Ghana Premier League, Osei observes another major obstacle for African coaches wanting to obtain UEFA badges: cost. To attain the four UEFA coaching qualifications up to and including the coveted Pro Licence with the English Football Association, it would cost around $18,300 (£14,995).
The average monthly wage for head coaches in the Ghana Premier League is less than $1,000, another boss working in the competition told theScore. So even if a head coach is taking home $1,000 each month, the UEFA coaching qualifications cost the equivalent of over 18 months' salary. That considerable cost is augmented by travel, accommodation, and other daily expenses. Studying also takes coaches away from their main source of income.
The backroom positions that Otto Addo and Gerald Asamoah, also Ghanaian natives, hold at Borussia Dortmund and FC Schalke are among the reasons Osei has hope that things will change. However, he estimates it will be another 10-15 years before an African head coach is hired by a prestigious European club.
"We have to believe it," Osei said.