Alex Morgan had to sit down.
She had just talked to her friend and longtime U.S. women's national team teammate Becky Sauerbrunn and learned that the stalwart defender would not be coming to this summer's World Cup.
Sauerbrunn, the USWNT's captain and fearless leader, was recently ruled out due to a foot injury she sustained playing for the Portland Thorns.
On Wednesday, U.S. coach Vlatko Andonovski revealed the 23 players who will travel to Australia and New Zealand and try to make history as the first squad to win three straight World Cup titles when the tournament begins July 20. Of that group, 14 players will be competing in their first World Cup. And while there are veterans on the team like Morgan, Megan Rapinoe, Kelley O'Hara and Julie Ertz, Sauerbrunn's absence creates a gaping hole.
"Becky is not only a huge presence on the field and a leader on the field, but she's a person who holds people accountable," said Morgan, who told reporters Wednesday that she was just the second person Sauerbrunn informed of her news. "She raises the level of standards on every team she's on and having played with her for 12-13 years, I have immense respect for her.
"So when I got that news, I had to sit down for a little bit because I was honestly shocked and so heartbroken for her, but also for me and for this team, because she's had a huge impact on me and so many players."
[USWNT player-by-player guide: Get to know all 23 players going to World Cup]
Heartbroken was the word of the day when it came to Sauerbrunn. Each player who spoke about their captain's status used it to describe their feelings.
"It hurts," said Crystal Dunn, who plays with Sauerbrunn on the Thorns. "She's always thinking about the team first and I kind of had to tell her like, 'It's OK to think about your situation and not only care about the team at this moment because at the end of the day, we're all human.'
"This is something she really wanted to be a part of and I know she's hurting. She is somebody who is going to be greatly missed."
Andonovski, who coached Sauerbrunn back when she played for Kansas City from 2013-17, said he was "gutted" that he could not include her on the roster.
"If there was someone that has a relationship and someone that wanted Becky on this roster, that's me," Anodnovski said.
So how does Andonovski plan to replace her? Sauerbrunn would have been the oldest (38) and most capped (216) player on this roster. Now, the defense doesn't have a ton of veteran players or World Cup experience. Andonvoski also elected not to bring Tierna Davidson, who played in the 2019 World Cup and 2021 Olympics and would have been the logical swap.
Instead, he will rely on Naomi Girma (15 caps, first World Cup) – who was going to start alongside Sauerbrunn anyway – and Alana Cook and Emily Sonnett. Cook is a savvy and capable defender with 24 caps making her first major tournament roster. Sonnett, meanwhile, lends some experience and was on the 2019 World Cup and 2021 Olympic teams. She's a versatile player who can play full back, center back and provide depth at defensive midfielder, but center back is not her strongest spot.
Another option is always Ertz, who played center back for the USWNT during its run to a World Cup title in 2015. She also played that position in 2012 when she captained the Americans to a U-20 World Cup championship.
"That's on our minds and we will be exploring that option," Andonovski said.
[USWNT 2023 World Cup roster: By the numbers]
As far as the captain's armband goes, the USWNT is not short on leaders. Morgan said she's already talked to fellow veterans like Rapinoe about how to rally the group that ranges in age from "18 through Pinoe," Morgan said, "about how we can all come together and be incredibly fluid as we go through this World Cup." (Rapinoe, by the way, will turn 38 on July 5 just before the tournament begins.)
Morgan and Rapinoe have worn the armband before. Ertz and Lindsey Horan have, too. Andonovski said "Becky will always be our captain," but also said he and his staff have "extensively discussed" the topic. They have not talked to the team about it yet and will not make an announcement until they do.
"Losing her is bigger than just her play on the field," said Dunn, who knows even if she isn't named captain that she will need to step up. "Her ability to gather the group and really lead us in the right direction at all times is something that we are going to greatly miss.
"… And I think everything I've learned from Becky is all about being the best player possible. And that means not just on the field, but encouraging your teammates [off it], that means giving words of advice when you see fit, and overall just being the best version of yourself in that environment. That's something I've learned from Becky and hope to do my best in leading the group in this World Cup."
Laken Litman covers college football, college basketball and soccer for FOX Sports. She previously wrote for Sports Illustrated, USA Today and The Indianapolis Star. She is the author of "Strong Like a Woman," published in spring 2022 to mark the 50th anniversary of Title IX. Follow her on Twitter @LakenLitman.
FOLLOW
Follow your favorites to personalize your FOX Sports experience
---
FIFA WORLD CUP WOMEN trending
---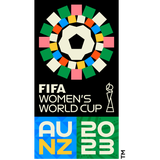 Get more from FIFA Women's World Cup Follow your favorites to get information about games, news and more
---