Pele is gone but his influence lives on.
One of the greatest sports stars of all time died in Sao Paulo on Thursday. He was 82 and had undergone treatment for colon cancer since 2021.
It's impossible to condense the life of such a transcendent figure into a few statistics. But here, theScore tries to provide a snapshot of Pele's on-field brilliance via some of his most notable numbers.
3
Pele holds the distinction of being the only player to win the World Cup three times.
He triumphed with Brazil in 1958, 1962, and 1970. The only blot on his record on soccer's greatest stage is the Canarinho's first-round elimination in England in 1966, where he was subjected to rough treatment from opponents.
In total, Pele scored 12 World Cup goals, leaving him sixth on the all-time list behind Miroslav Klose, Ronaldo, Gerd Muller, Just Fontaine, and Lionel Messi.
17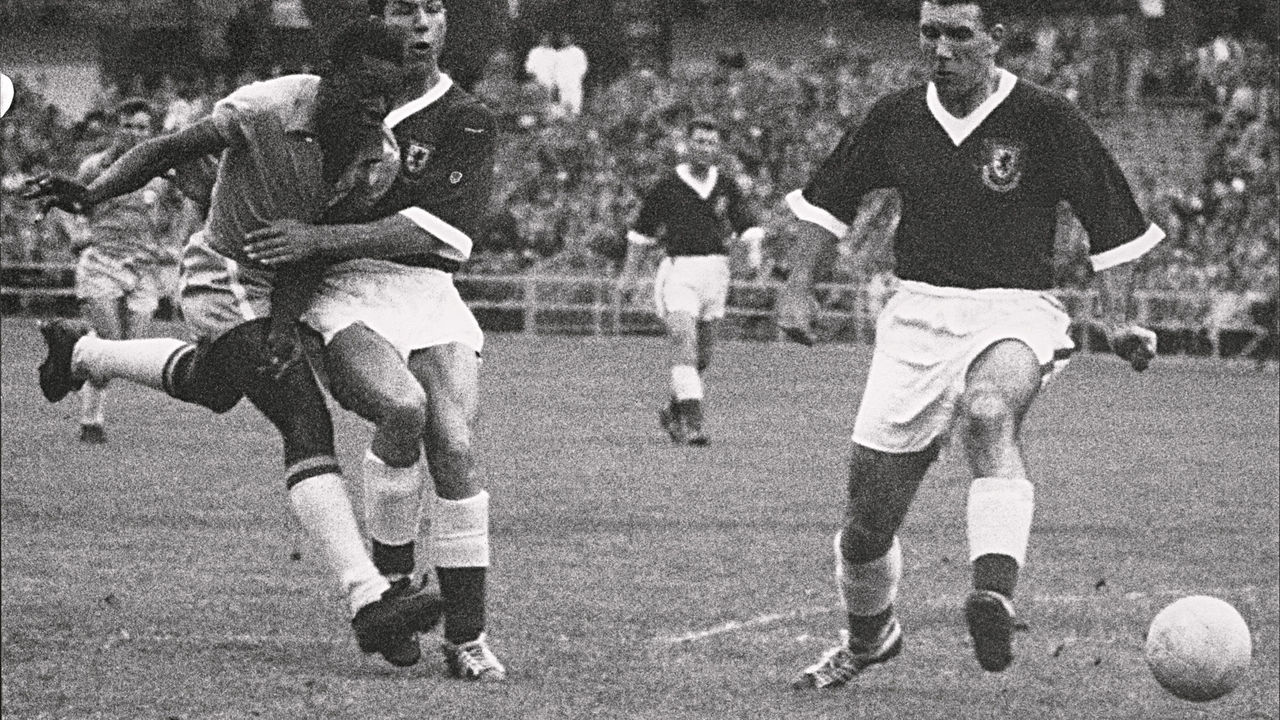 Pele achieved a lot as a 17-year-old.
The prodigal forward set World Cup records that still stand today, becoming the youngest player to score a goal (17 years and 239 days), to score a hat-trick (17 years and 244 days), and to score in a final (17 years and 249 days).
Not bad at all – especially when you consider he missed the opening two matches at the 1958 tournament in Sweden due to a knee injury.
21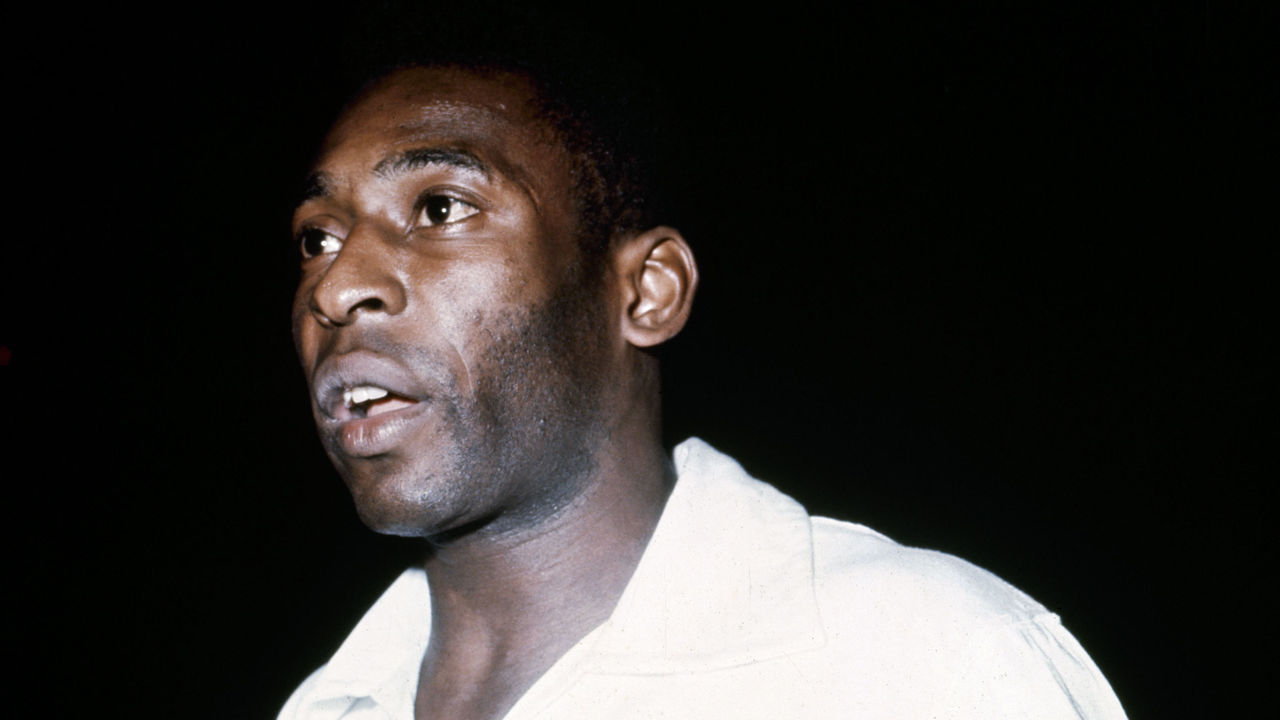 Pele won 21 trophies with Santos, including six Brazilian league titles.
The four World Cups that featured Pele were among the few opportunities European supporters got to see the superstar play in person or on television. He was extremely loyal to Santos, claiming he spurned approaches from Real Madrid, AC Milan, Manchester United, and Juventus to remain with the Brazilian giants.
He made his non-competitive Santos debut at 15 and, naturally, scored in that fixture against Santos' great rivals Corinthians.
77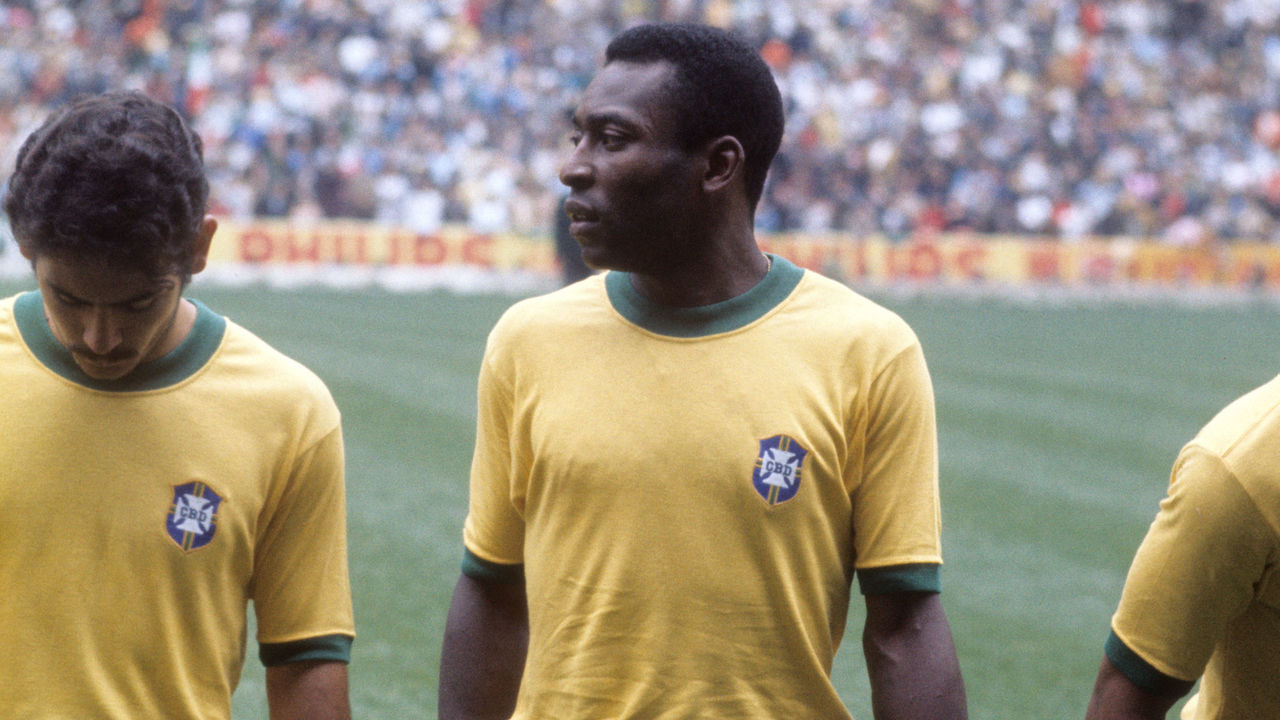 Pele shares the title of Brazil's all-time top male scorer with Neymar, who equaled the icon's tally of 77 at the 2022 World Cup.
It took Neymar 124 matches to match Pele's long-standing record. Pele managed to rack up 77 goals in 32 fewer competitive matches, and struck 18 more times in unofficial matches for his country.
The number 77 appeared again when Pele's career wound down, as 77,000 fans gathered in New Jersey to watch his final match – an exhibition game between the New York Cosmos and Santos – on Oct. 1, 1977.
767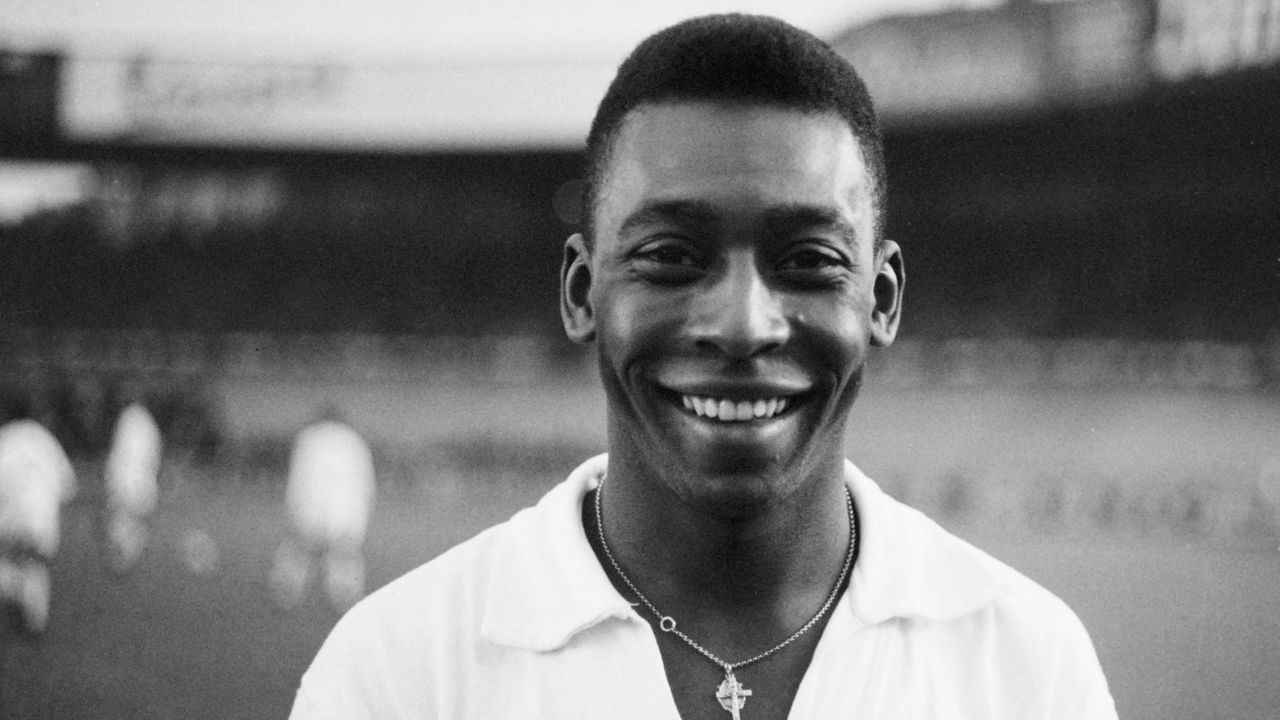 Pele officially scored 767 goals in competitive fixtures during his playing days. If you include unofficial matches – such as the games he played during tours with Santos and the New York Cosmos – his total sum is 1,281 goals in 1,363 games, according to figures from FIFA.
Cristiano Ronaldo holds the official world record as the most prolific scorer in men's football history with 819 goals and counting.
"Pele is the greatest player of all time," Franz Beckenbauer, West Germany's 1974 FIFA World Cup-winning captain who played alongside Pele for the Cosmos, once said. "He reigned supreme for 20 years. All the others – Diego Maradona, Johan Cruyff, Michel Platini – rank beneath him. There's no one to compare with Pele."