For more than a century, the top division in English soccer — known for the last 30 some years as the Premier League — operated without the aid of video assistant referees. 
VAR technology obviously wasn't available for most of that time. Countless outcome-changing calls were blown. Mistakes made because of human error were simply considered part of the game and widely accepted, eventually, no matter how unjust. Life went on. 
"Human error" was the official excuse the Professional Game Match Officials Limited, the body that oversees refereeing in England, gave Sunday after yet another VAR controversy a day earlier, when a goal-denying offside flag on Liverpool's Luis Diaz was incorrectly upheld by the officials in the video booth. 
Yet when FIFA and leagues around the world began adopting VAR around 2017, it was supposed to all but eliminate human error, especially on black-and-white decisions like offside. 
Mostly it has. Except in England. Why the country that invented the sport can't seem to figure out VAR is becoming one of the great mysteries of our time. 
Sure, some early growing pains were always expected. Early adopters like MLS and Australia's A-league had their share. So did FIFA when it first game-tested the system at the 2017 Confederations Cup. But the kinks didn't take long to work out: The 2018 World Cup became the first to use VAR, and its implementation was largely viewed as a triumph.
It has quickly become ubiquitous since. There have now been four VAR World Cups, two men's and two women's. The 2023 Women's World Cup in Australia and New Zealand added a new twist, with the center referee explaining reviewed decisions directly to the crowd, NFL style. Some purists may still grumble about VAR. By and large, though, most fans seem to agree that it has come as advertised, improving the game by ensuring that the correct call is made the overwhelming majority of the time. 
Except, again, in England. 
VAR errors happen in other countries, to be sure. More than 100 domestic circuits across the globe now use video review. As the world's most watched sports league, it makes sense that any mistake made in the EPL gets outsize attention. That doesn't change the fact that seemingly avoidable screw-ups keep happening in the Prem with alarming frequency, or that similar miscues have occurred far less frequently in Italy's Serie A, Germany's Bundesliga, Spain's La Liga or in the UEFA Champions League.
Last season alone, an independent panel comprised of three former players or coaches, one Premier League representative and another from PGMOL identified literally dozens of VAR blunders. While the referee's organization claims data show that gaffes are down this season, it's still threatening the Prem's credibility.
"It is clear that the rules of the game were not applied correctly, which undermined sporting integrity," read the strongly worded statement released by Liverpool on Sunday. The club also called for "improvements to processes in order to ensure this kind of situation cannot occur again." Most scathingly, Liverpool pointed out that the introduction of VAR should've lessened the pressures on the on-field officials, "not exacerbated them."
The fallout in the aftermath of Saturday's debacle continues. The video assistants who worked Saturday's game between the Reds and Tottenham were hastily removed from their next assignments. It then emerged that the two VARs in question had worked a match in the United Arab Emirates just 48 hours earlier. The trip was reportedly green-lit by PGMOL chief Howard Webb, who now won't be likely to OK such jaunts in the future. Webb, who oversaw the arrival of VAR in MLS before returning to his native England last year, has also tried to make the review process more transparent by publicly releasing audio of conversations of the officials' conclusions. One Premier League VAR resigned by mutual consent following his sixth mistake last season. 
But it's clearly not enough. 
Which brings us to the point: Unless or until PGMOL figures out a way to utilize VAR in a way that enhances rather than diminishes the product, the Premier League simply shouldn't use it. That sounds preposterous, or at the very least unrealistic. But it's an idea that is gaining traction. After all, that's how it was for 100-plus years. And it didn't stop the Prem from becoming a global institution. 
"I've never really been a fan of [VAR]," Tottenham manager Ange Postecoglou admitted Saturday, even after his side secured all three points in part because Diaz's first half strike was ruled out. "It complicates areas of the game that I thought were pretty clear in the past.
"The biggest problem we have is that no form of technology will make the game errorless," Postecoglou added. "We always accepted that mistakes were part of the game." 
To err is human, of course. But when a system designed to identify and correct those errors repeatedly fails, it's fair to wonder if it's worth having at all. Because as it stands, in England at least, VAR continues to cause exactly the sort of consternation it was intended to prevent.
Doug McIntyre is a soccer writer for FOX Sports. Before joining FOX Sports in 2021, he was a staff writer with ESPN and Yahoo Sports and he has covered United States men's and women's national teams at multiple FIFA World Cups. Follow him on Twitter @ByDougMcIntyre.
---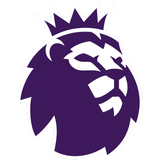 Get more from English Premier League Follow your favorites to get information about games, news and more
---