Of all the injuries star players suffered before the 2023 FIFA Women's World Cup kicked off, this one might hurt the most.
Sam Kerr hasn't been ruled out of the tournament, of course, the way England's Beth Mead, France's Delphine Cascarino, The Netherlands' Vivianne Miedema or the USWNT's trio of Catarina Macario, Mallory Swanson and captain Becky Sauerbrunn all have been.
Yet Thursday, as a practical matter, the impact was largely the same. Australia's undisputed headliner and perhaps the best pure striker in the women's game, Kerr was unable to suit up for the Matildas' uncomfortably narrow 1-0 opening day win over the Republic of Ireland because of a calf ailment she sustained in training the day before.
It's serious enough that Kerr has already been ruled out of the Aussies' second group game against Nigeria. Calf strains can be notoriously slow to heal. The usual recovery time is one to three weeks. Even if she is able to play in the first-round finale against Canada, how well and for how long remains to be seen.
Either way, this is a crushing blow for Kerr, her country and the competition as a whole.
Aussies and neutrals alike are obviously hoping Kerr recovers sooner than later; that she only misses the opener and the Matildas' second game, then returns to claim her role as the face of Australia/New Zealand 2023 and, if all goes to plan, the trophy when it's all said and done.
But this is bad news made worse by the fact that it seemingly came out of nowhere, less than an hour before the match against the Irish was set to kick off and while their fellow co-host Kiwis were closing in that country's first World Cup win. The timing makes it all more shocking and all the more cruel.
This event is supposed to be the 29-year-old's Kerr's shining moment. It's supposed to represent a once-in-a-lifetime opportunity for Australia's most popular athlete, at the height of her powers and right in her athletic prime, to show what she can do on the biggest stage her sport has to offer and in front of her own adoring public.
Almost 76,000 fans clad in the Matildas' amber shirts — a significant percentage of them emblazoned with Kerr's name and famous No. 20 on the back — packed into Stadium Australia Thursday to cheer for their hero, to see Kerr lead her nation toward what they hope will be its first title when the World Cup final is staged at the very same arena Aug. 20.
It's hard to overstate how beloved Kerr is in a country that prefers its own type of football — Australian rules — plus cricket, rugby and even basketball to women's soccer. Her face was already everywhere long before the Aussies began promoting the country's maiden World Cup; it has been extra ubiquitous in recent months as the tourney fast approached.
Last summer, Kerr became the first female soccer player to be featured on the global cover of EA Sports' FIFA video game franchise, alongside Frenchman Kylian Mbappe. 
In May, Australia's prime minister selected Kerr, who plays her club ball for London's Chelsea, to carry her country's flag at the coronation of King Charles III. 
Kerr is an all-world player, but she's a lot more than that. It's not a stretch to say that at this moment, she is perhaps Australia's most revered ambassador to the rest of the world.
That we now know she won't be able to play until at least the group stage finale is a gut punch to the nation from coast to coast, not to mention soccer fans in every corner of the globe.
The Matildas must now dig deep and find a way to win without their main scoring threat. The unconvincing victory over World Cup debutant Ireland proved as much. 
Despite their enormous home-field advantage, Australia managed just two shot on target all night. Twice the Irish came close to the equalizer in the dying moments. Still, beating Nigeria would all but assure the Aussies a spot in the second round and take some pressure off Kerr to return in time to face the dangerous Canadians, the reigning Olympic champs.
It won't be easy, though. Kerr can win a match by herself. She's the straw that stirs Australia's drink, and Tony Gustavsson's team — which isn't among the favorites to win the title even with Kerr on the field — is a different, far less dangerous one without her.
There's still time for a storybook ending, of course. This World Cup has only just begun. The final is still a full month away. Kerr should be fully healthy by then, but the clock is already ticking, and it's fair to wonder whether Australia is capable of surviving long enough without her to get there.
For her team, her country and her sport, Sam Kerr can't get back on the pitch soon enough.
Doug McIntyre is a soccer writer for FOX Sports. Before joining FOX Sports in 2021, he was a staff writer with ESPN and Yahoo Sports and he has covered United States men's and women's national teams at multiple FIFA World Cups. Follow him on Twitter @ByDougMcIntyre.
FOLLOW
Follow your favorites to personalize your FOX Sports experience
---
FIFA WORLD CUP WOMEN trending
---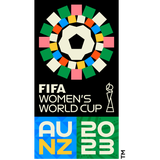 Get more from FIFA Women's World Cup Follow your favorites to get information about games, news and more
---