What will Megan Rapinoe be most proud of when she looks back on her professional soccer career?
A loaded question for a global icon. But in her final U.S. women's national team news conference on Saturday afternoon, about 24 hours before her final match ever wearing the USA crest, Rapinoe had an answer. 
As she always has.
"By a mile, what we've done off the field," Rapinoe said, referencing the many meaningful things she and her teammates achieved over the years, like being a leader and advocate in driving the conversation on topics such as LGBTQ+ rights, racial justice, diversity and gender, and pay equity (to name a few).
"I'm incredibly proud of everything we've done on the field," Rapinoe continued. "Obviously we've been a really special generation of players. But I think it says a lot about us that everything on the field kind of pales in comparison to what we've achieved off the field and where we've chosen to throw our weight in the way that we have used what is our greatest gift in all of our talent: to try to make the world a better place and try to leave the game in a much better place than where we found it."
[USWNT sends Julie Ertz off in style in first game since disappointing World Cup]
Of course, on the pitch, Rapinoe's résumé is as stellar as they come. She's played for the USWNT for 17 years, earning her first cap in July 2006. She's made four World Cup rosters and is a two-time champion. She's a two-time Olympic medalist and a Ballon d'Or winner. She's helped build and grow a strong culture and identity within the USWNT program.
And on Sunday, Rapinoe will step on the field for the U.S. one more time when the squad faces South Africa in a friendly at Soldier Field in Chicago. She'll have more than 200 caps and 63 goals to her name when she does – though surely hopes to add to that latter tally in her last hurrah.
In reflecting on her career and legacy, Rapinoe pointed to a few big soccer moments that she'll always remember fondly. Like winning her first major tournament when the USWNT took gold at the 2012 London Olympics after finishing as runners-up at the 2011 World Cup. Down 1-0 in the second half of the semifinal match against Canada, Rapinoe made history as the first woman ever to score an "Olimpico" – a goal that comes directly off a corner kick – at an Olympic Games. 
Then of course there was the 2019 World Cup when she put together a legendary performance, winning the Golden Boot for the most goals (six) and the Golden Ball as the tournament's most outstanding player. She put the team on her back and led the Americans to their second consecutive title while simultaneously fighting for equal pay.
"A once-in-a-career personal performance, team performance," Rapinoe said. 
In a long career largely in the public eye, Rapinoe was asked if she had any regrets. The question made her smile.
"I really don't," Rapinoe said. "Not to say that I haven't made plenty of mistakes and not always gotten everything right. But I don't really have a lot of regrets. I feel like I got the most out of my career. I feel like I did my absolute best and maximized my talent and my given gifts.
"I've had so much fun. I've enjoyed and celebrated along the way. So I think that's probably why I feel so at peace. I've done everything the way that I wanted to and feel like I really got the most out of this career that I possibly could have gotten."
There's another thing that's made Rapinoe feel at peace on her way out the door: she firmly believes the USWNT is in good hands. And that is despite the disjointed performance at this summer's World Cup when the U.S. was eliminated in the round of 16 after a dramatic penalty shootout against Sweden. Rapinoe, who uncharacteristically missed what would have been a game-winning penalty kick, feels strongly that the group she leaves behind will "take the disappointment and turn it into something really beautiful." 
And she's their No. 1 supporter now.
"I mean, this team has a crazy amount of talent and potential and just like, good kids," Rapinoe said. "I think the World Cup will be a great learning lesson for them moving forward.
"But I feel like that's why I have such peace also about moving on is like, I look at players like Sophia Smith or Naomi [Girma] or Trinity [Rodman]. The squad is in very, very good hands if those are the ones holding it moving forward. I'm excited to see not only where they take the team on the field, but off the field, as well."
Even so, the USWNT will undoubtedly miss Rapinoe's uniquely charismatic and cheeky personality. She's the one who has consistently made big plays in big moments. She usually rose to the occasion and then some. When the team was down, she had rap music blaring from the speaker to pick everyone up. She exudes confidence and welcomes the spotlight when others don't want any part of it.
"It's kind of my worldview that you have a responsibility to use whatever talent you have to make the world a better place in some kind of way," Rapinoe said, crediting the way she was raised by her parents. Her family and friends always had her back, she said. 
And Rapinoe will bring all of those qualities to whatever she does next, which will come after she gets some much-needed R&R.
"Yeah, I'm looking forward to my schedule being a little bit more open," she said. "I'm also a little scared about that. We're like toddlers in a lot of ways. We need structure. But I'm going to have to figure out how to make that work on my own."
So, what will that next stage look like? 
"I'm so excited to continue to be a part of the growth of women's sports, not just in soccer," Rapinoe said. "I feel like I'm uniquely suited and very much know how to talk about women's sports, to brand women's sports. We did it. 
"But I hope to be a big part of that business building and marketing and branding of women's sports. I don't really want to be tied to one thing or one organization, but looking to use my platform and the leverage that I have, pretty similar to how I do now, but I'll have a lot more free time to do so."
While Sunday will be the final time Rapinoe takes the field for the USWNT, this is by no means the last anyone has seen of her. And she plans to enjoy this spotlight.
"You can't go back and enjoy any of these moments," Rapinoe said. "So if you don't do it in the moment, it's just gone."
Laken Litman covers college football, college basketball and soccer for FOX Sports. She previously wrote for Sports Illustrated, USA Today and The Indianapolis Star. She is the author of "Strong Like a Woman," published in spring 2022 to mark the 50th anniversary of Title IX. Follow her on Twitter @LakenLitman.
---
FRIENDLIES WOMEN trending
---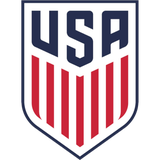 Get more from USWNT Friendlies Follow your favorites to get information about games, news and more
---