CHICAGO — U.S. Soccer Sporting Director Matt Crocker said that Gregg Berhalter and Gio Reyna "recently" had their first conversation since all the drama that unfolded during and after the 2022 World Cup in Qatar.
As of the U.S. men's national team camp earlier this month, the two had not spoken since the tournament or since Berhalter was rehired as the U.S. men's national team coach. That was mainly because Reyna, who plays for German Bundesliga club Borussia Dortmund, missed the camp while recovering from a leg injury. 
"Of course we've had conversations with Gregg, Gregg has had conversations with Gio, and we're in a place where, as soon as Gio is fit, he'll be in the next camp and there's a way forward," Crocker said during a roundtable with a group of reporters on Sunday. 
"And I can't wait for him to be in camp, so we can stop talking about this because I think until that moment happens, we still keep writing about it. But I think both Gregg and Gio are in a good place to move forward. That's the best thing to say."
There is hope that Reyna will be healthy in time to be included in the next USMNT camp in October, where it will play friendlies against Ghana and Germany.
The relationship between Berhalter and Reyna has been shaky since last December when Berhalter revealed — in what was supposed to be an off-the-record panel discussion — that he nearly sent an unnamed player (which was Reyna) home from the World Cup due to a poor attitude. 
That blew up in Berhalter's face when Reyna's parents, former U.S. national team players Claudio and Danielle Reyna, found out. In a form of retaliation, they reported an old domestic incident between Berhalter and his wife to U.S. Soccer with the hope that he would not be re-signed to lead the USMNT forward. Berhalter's contract had expired following the World Cup.
Berhalter, who was in fact rehired in June, has talked about his desire to repair the relationship with Gio, whom he has known for a long time, as the families had been lifelong friends.
Crocker, who was hired in April, did not disclose when or where or what the contents of the actual conversation between coach and player specifically entailed, but was insistent that "there is a way forward." 
"Clearly there's been a lot of emotions over the last 12 months," Crocker said. "The common connection is they both want the program to be successful and that's the starting point. There's a clear way forward, a professional way of working, and they are both ready. 
"Gio is looking forward to the next camp as soon as he's fit and Gregg is looking forward to working with him, the same as all staff and all players who want to welcome [Gio] back. We've got a way forward, and I just want this next camp to be over, so we can stop talking about it."
Laken Litman covers college football, college basketball and soccer for FOX Sports. She previously wrote for Sports Illustrated, USA Today and The Indianapolis Star. She is the author of "Strong Like a Woman," published in spring 2022 to mark the 50th anniversary of Title IX. Follow her on Twitter at @LakenLitman.
---
UNITED STATES MEN trending
---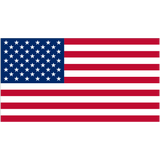 Get more from United States Follow your favorites to get information about games, news and more
---