The VAR genie cannot be put back in the bottle.
There are those who wistfully pine for a return to a VAR-less game, but that would create more problems than it would solve. Because getting rid of VAR doesn't get rid of technology; every play that currently involves VAR would still be assessed and scrutinized using technology.
The broadcast would simply use technology to point out the inevitable refereeing mistakes that occur in the game. I and every other talking head would be blasting the referees' mistakes and showing video evidence to back up our criticism.
In the age of instant information, public condemnation of referee mistakes is swift and unavoidable. Without VAR, referees would no longer be given the chance to correct their mistakes. The same frustration, angst, and anger of the past, that we have conveniently forgotten, would return, as would the pleas to "just get the call right". It's easy to romanticize the past.
We tend to enhance the good and downplay the bad. VAR was born of the universal frustration that followed demonstrably incorrect calls. In the past, there was no recourse, only public condemnation of the refereeing mistakes. But technology was the answer, because time and time again it showed a clearer and better picture of what happened and the mistakes that had been made. Before VAR, mistakes were identified after the damage was already done.
My initial VAR fear was that it would rob us of the controversy and debate that fuels sports. The emotion and passion of sports often resides in the subjective gray areas. Obviously, my fears were unfounded. It seems that VAR still generates plenty of discourse regrading referee decisions. But VAR never promised to get every decision right; VAR promised a more informed decision. And despite the growing pains, it has done exactly that.
VAR has also changed the experience of the modern game, probably forever. There is a new generation of soccer fan who has come of age in the VAR era. It is what they know and expect. There are new stoppages. There are new celebrations. There are new rituals. For some countries and leagues, particularly in England with the EPL, adaptation and acceptance of VAR has been far from seamless.
Ultimately, VAR is only as good as the humans behind it. VAR is not perfect; it is a work in progress. It can and must improve. But VAR is a worthy process, and as it evolves, I believe it will continue to make the game fairer, safer, and yes, even more interesting.
Alexi Lalas is a soccer analyst for FOX Sports and host of "Alexi Lalas' State of the Union Podcast." He represented the USMNT at the 1994 FIFA World Cup and had a nine-year professional career. In 2006, he became the president of the LA Galaxy and helped bring David Beckham to Major League Soccer.
---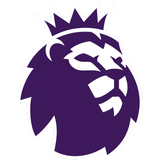 Get more from English Premier League Follow your favorites to get information about games, news and more
---