AUCKLAND, New Zealand – Heading into a World Cup semifinal is an all-too-familiar feeling for Sweden.
That's because Tuesday's showdown against Spain at Eden Park (coverage begins at 3 a.m. ET, with kickoff at 4 a.m. on FOX and the FOX Sports app) will be this squad's fourth trip to the semis in the last six tournaments.
In 2003, it edged Canada in the semi, but ultimately fell to Germany in the final.
In 2011, it was topped in the semi by eventual champion Japan but won the third-place game.
In 2019, Sweden lost to the Netherlands and again took bronze.
Always the bridesmaid, never the bride.
And that's not even half of it. Sweden has reached the semifinal eight times in the last 10 European Championships but has never won a title. It has also been silver medalists in the last two Olympics.
So what gives? Bad luck mixed with a lack of spark, an unconvincing attack and missed opportunities? Sweden is the No. 3 team in the world – the highest rated side left in this World Cup after the No. 1 United States and No. 2 Germany were upset. And yet it rarely, if ever, is a favorite to win a major tournament.
[How goalkeeper Zećira Mušović became Sweden's unlikely World Cup hero]
Perhaps those times are changing. For one, despite never winning a World Cup, Sweden has the edge over rising women's soccer power Spain when it comes to experience. La Roja had never made it to a World Cup quarterfinal in its previous two appearances, so this stage is technically newer to them.
"We've progressed far in the past few tournaments," Swedish midfielder Kosovare Asllani, who is playing in her third World Cup, said Monday through an interpreter. "And so experience, as far as I'm concerned, could be a key [against Spain]. We're just rearing to go."
Asllani, who famously said "Don't talk s— about the American team," knows her team has fallen short too many times, especially in these later stages of tournaments. But the Blagult won every single group stage match and is fresh off eliminating the last two World Cup winners, ousting the U.S. women's national team in the round of 16 and Japan in the quarterfinal.
As if that success doesn't give them enough confidence, the Swedes appear loose and relaxed – locker-room photos of them celebrating after the last two wins have gone viral. Team chemistry has been growing through this tournament, and it shows. Plus, they're built a reputation that they can adjust to any opponent's game plan on the fly and win.
For example, in the quarterfinal, most expected Japan to be technical and maintain possession and for Sweden to defend well and look for opportunities in transition. Instead, the Swedes took control and kept it for 90 minutes.
"We're a team that adapts to the games," Asllani said. "At the same time, we want to keep our identity throughout the game, but the way we've been facing the games has been in different ways and it's a strength we have."
[Amanda Ilestedt found scoring knack at perfect time for Sweden]
Will the Blue and Yellow finally rid the part of their identity of never being able to break through and win a gold medal though? 
They have the tools to keep advancing – Sweden has been the best team in this tournament on set pieces, center back Amanda Ilestedt is a Golden Boot contender with four goals in five games as well as the stout leader of a strong back line, and Zecira Musovic has been a revelation in front of goal.
Maybe all those things will culminate in making a bit of World Cup history. But first, Sweden must play in yet another semifinal.
"It's a completely new semifinal with new emotions," Sweden coach Peter Gerhardsson said, "and we have good feelings about this."
Laken Litman covers college football, college basketball and soccer for FOX Sports. She previously wrote for Sports Illustrated, USA Today and The Indianapolis Star. She is the author of "Strong Like a Woman," published in spring 2022 to mark the 50th anniversary of Title IX. Follow her on Twitter @LakenLitman.
FOLLOW
Follow your favorites to personalize your FOX Sports experience
---
FIFA WORLD CUP WOMEN trending
---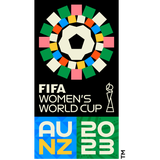 Get more from FIFA Women's World Cup Follow your favorites to get information about games, news and more
---