After a flurry of deadline-day moves, theScore picks out the big winners and losers of the January transfer window.
Winners: Chelsea
Strictly from an on-pitch perspective, Chelsea were the undeniable winners of the January transfer window. Building on their opulent summer, the west London outfit blew everyone else out of the water, signing eight new players in quick succession and capping the frantic spree with a record-breaking deal for World Cup star Enzo Fernandez worth a staggering €121 million. Eat your heart out, Jack Grealish.
Of the eight most expensive transfers brokered across the football world in January, Chelsea were responsible for five of them, with Fernandez joining high-priced arrivals Mykhailo Mudryk, Benoit Badiashile, Noni Madueke, and Malo Gusto at Stamford Bridge – the latter will remain with Lyon for the rest of the season. Hell, Chelsea paid a reported €11 million just to add Joao Felix on loan for the rest of the season, a sum that exceeds the entire expenditure of some of Europe's other top clubs for the month.
In the first year under new ownership – more on that later – Chelsea have spent well over €500 million on players. An absurd spree, obviously, but not totally without merit. These were not all vanity additions. Fernandez, an elite ball progressor and midfield conductor who plays with energy and aggression, should instantly rectify the glaring issues that have plagued Chelsea since N'Golo Kante's body started betraying him. Mudryk is one of the game's most exciting young forwards. Badiashile could be the cornerstone of the backline for years to come. Gusto, 19, is a blossoming star.
The approach isn't without risk – if some of these news arrivals don't pan out, for whatever reason, the Blues will be saddled with wildly expensive players sitting on lengthy contracts who are impossible to move. But ultimately, Chelsea, languishing in 10th place in the Premier League, have a significantly better squad right now than they did on Dec. 31.
Isn't that the whole point of the transfer window? If you have it, flaunt it.
Losers: Todd Boehly and Behdad Eghbali
So, about those owners …
Yes, Chelsea got better – and, crucially, much younger – during the January window, but co-owners Todd Boehly and Behdad Eghbali had to compromise their reputations as negotiators to facilitate that outcome.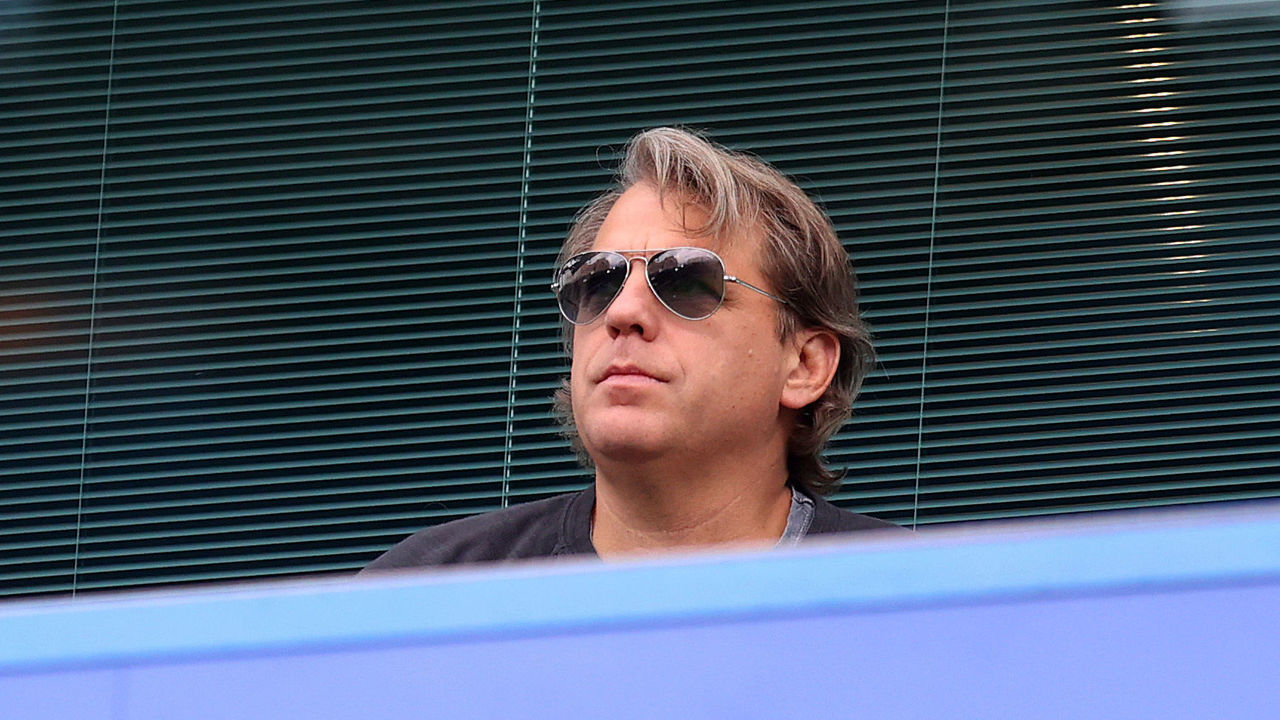 There's something to be said for identifying the players you want and doing whatever is necessary to sign them – as with Fernandez – but every other club in the world knows that Chelsea have no leverage at the negotiating table. Going forward, there's no reason for other teams to accept anything less than their quoted price, in full, when locked in talks with Boehly and Eghbali. Eventually, they'll pony up. They always do. There can be value in disrupting the market, something the pair clearly relishes, but there are drawbacks, too.
Then there was the whole matter of Hakim Ziyech's failed loan to Paris Saint-Germain, which collapsed because Chelsea apparently botched the paperwork process three separate times. Boehly and Eghbali, dealing with the Fernandez deal, presumably weren't the ones actually trying to frantically file those documents, but as the frontmen of the organization, the debacle still reflects poorly on them.
Winner: Premier League
All hail the almighty Premier League pound. It's stronger than ever.
Thanks in large part to Chelsea's uninhibited approach, Premier League clubs spent a record £815 million in January, nearly doubling the previous benchmark. Together with the £1.9 billion splashed in the recent summer window – another all-time high – teams from England's top flight have dished out nearly £3 billion on signings in 2022-23. Some £275 million of that total was allocated on Tuesday alone. The 20 sides atop England's football pyramid accounted for 79% of the total spending across Europe's major leagues over the past month. These are truly eye-watering numbers.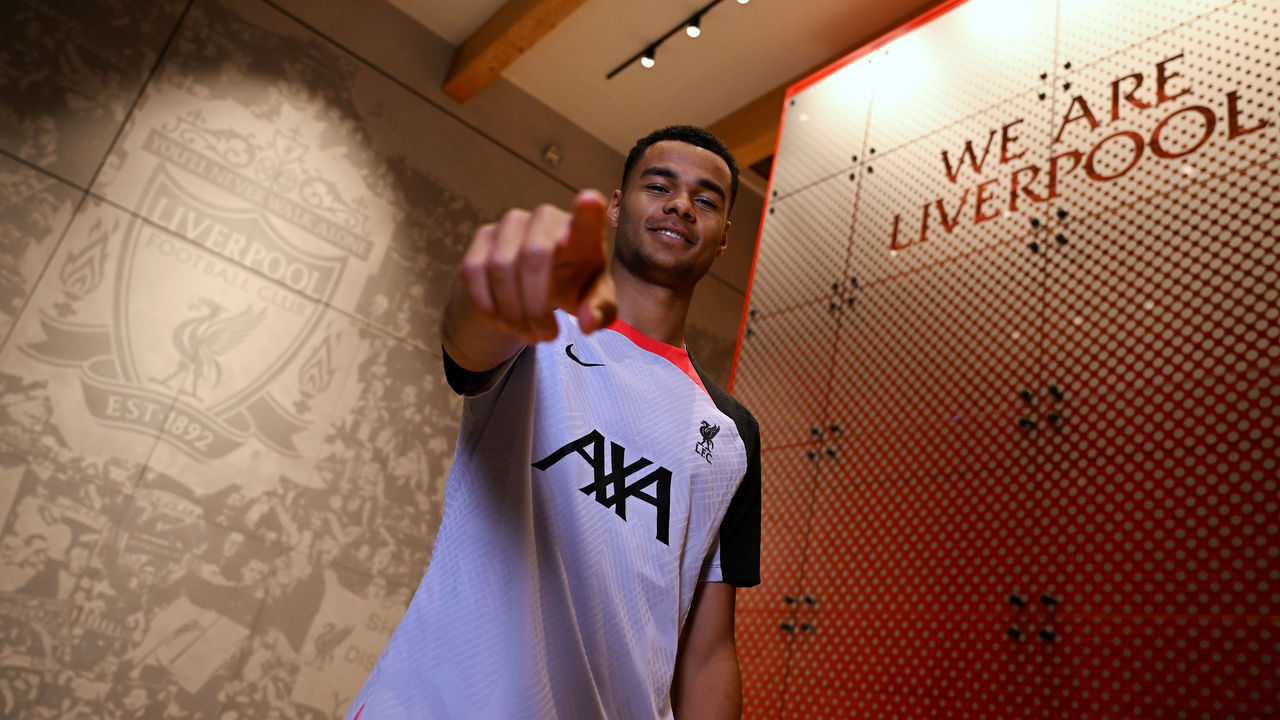 It's not just the perennial contenders or celebrated "big" clubs, either.
Outside of Everton, every team from Nottingham Forest – in 13th place – down to the very bottom of the Premier League table was active. West Ham United, Wolverhampton Wanderers, Bournemouth, and Southampton combined to spend roughly £175 million. Wolves didn't blink when committing to a reported £43-million purchase option for Matheus Cunha; the Cherries added six new players in total; the Saints broke their transfer record for Ghanaian winger Kamaldeen Sulemana. Leeds United, meanwhile, added Georginio Rutter for a club-record fee, and could pay over €40 million should the purchase option and bonuses in Weston McKennie's deal come to fruition.
The pejorative quip from fans of other competitions that the Super League "already exists" isn't entirely fair – the Premier League deserves credit for the way it has branded itself and earned enormous television contracts to create the behemoth that exists today – but it's clear European football needs a course correction. The infamous Super League proposal was misguided and rightfully stopped in its tracks, but the gulf between the Premier League and everyone else is alarming.
Losers: Every other league
Teams in Spain, Italy, Germany, France, and just about everywhere else could only watch on as the Premier League flexed its financial muscle.
According to Transfermarkt, Premier League clubs were responsible for 22 of the 25 most expensive signings in January. Marseille managed to crack the list by adding Portuguese striker Vitinha from Braga for €32 million. The two outstanding transfers involved Flamengo and Tigres.
Another Javier Tebas tirade is coming soon, surely.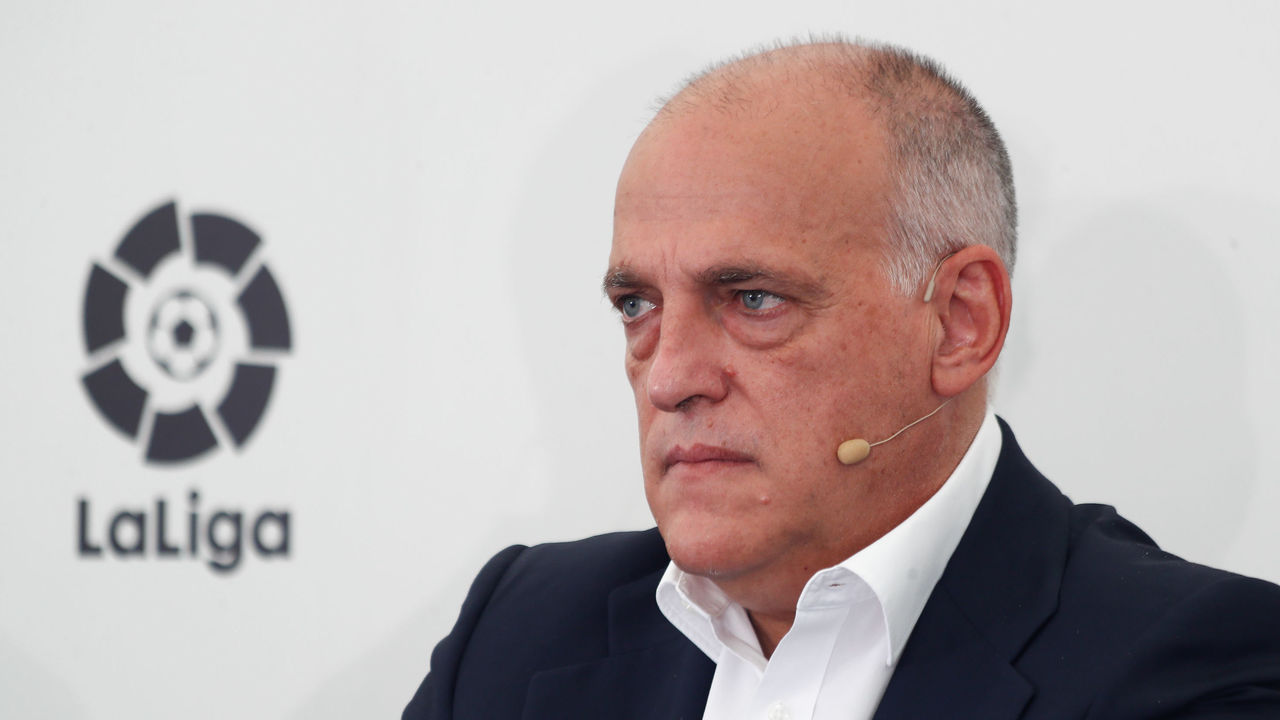 Transfer spending in the remainder of Europe's biggest leagues fell to €255 million in January, down from €396 million 12 months ago. Chelsea nearly matched that with just Fernandez and Mudryk alone. A sign of the times: the largest deal in Serie A was Fiorentina's decision to make Antonin Barak's loan from Hellas Verona permanent. It cost the Tuscan club €8.5 million.
"It is very wild, you just have to say that," Borussia Dortmund sporting director Sebastian Kehl said of the inequitable spending capabilities. "They are running in their own race."
Winner: Arsenal
Arsenal, looking to capture their first Premier League title in almost 20 years, went into the January window with a defined plan to bolster Mikel Arteta's vibrant squad. The north London side, boasting an excellent starting lineup but lacking depth in certain areas, needed a backup forward, some help in central midfield, and another left-sided – and preferably left-footed – defender.
Check, check, and check.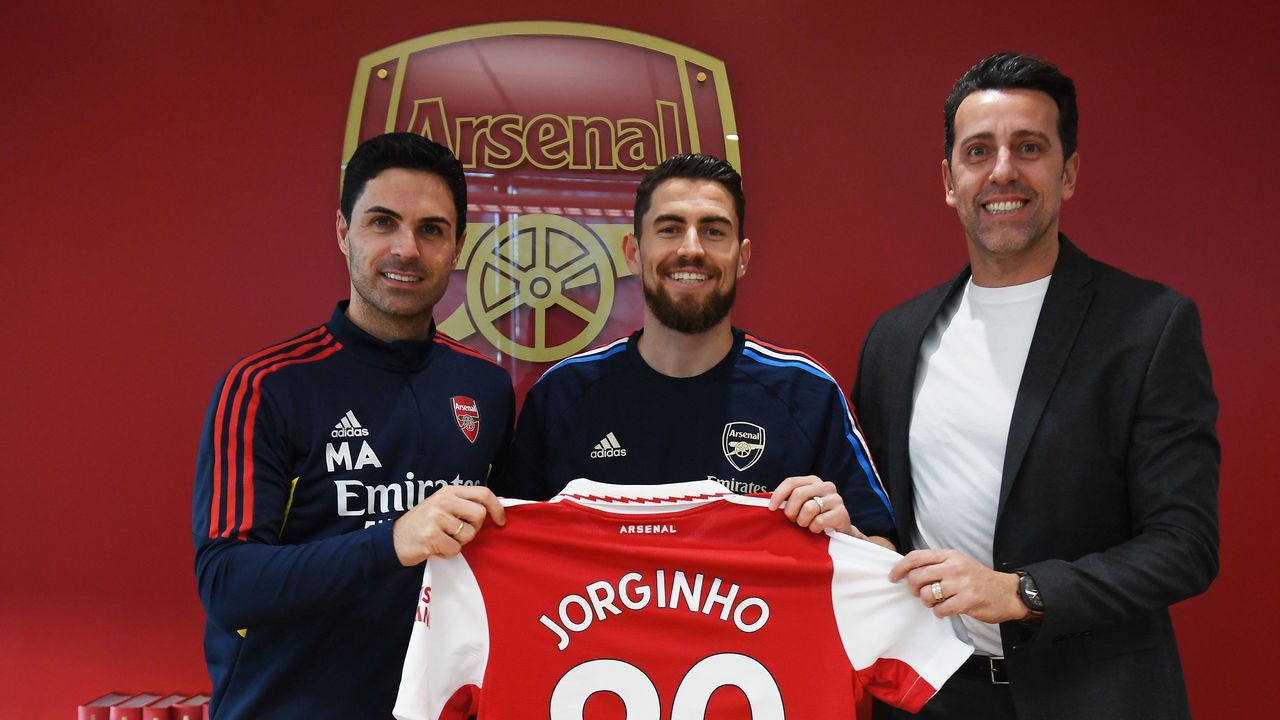 Leandro Trossard is an ideal complementary attacking piece at this stage in his career, and didn't cost an extravagant fee. Jorginho, signed for £12 million, brings title-winning experience and a calm on-ball demeanour to the Gunners' midfield. And Jakub Kiwior will allow the ever-present Gabriel Magalhaes to finally get some rest after playing every single league minute for Arsenal so far this season. At just 22, the Polish international has long-term potential, too.
The Premier League leaders now have all the necessary tools in place as they try to fend off Manchester City in the second half of the campaign.
Loser: Everton
Did Sean Dyche save some of the magic dust that served him so well at Burnley? Without any new arrivals to bolster the disjointed squad he just inherited from Frank Lampard, Dyche will need a minor miracle to keep Everton from plunging into the second tier of English football.
The Toffees, despite pocketing £45 million from the sale of disgruntled winger Anthony Gordon to Newcastle, didn't sign a senior player in January.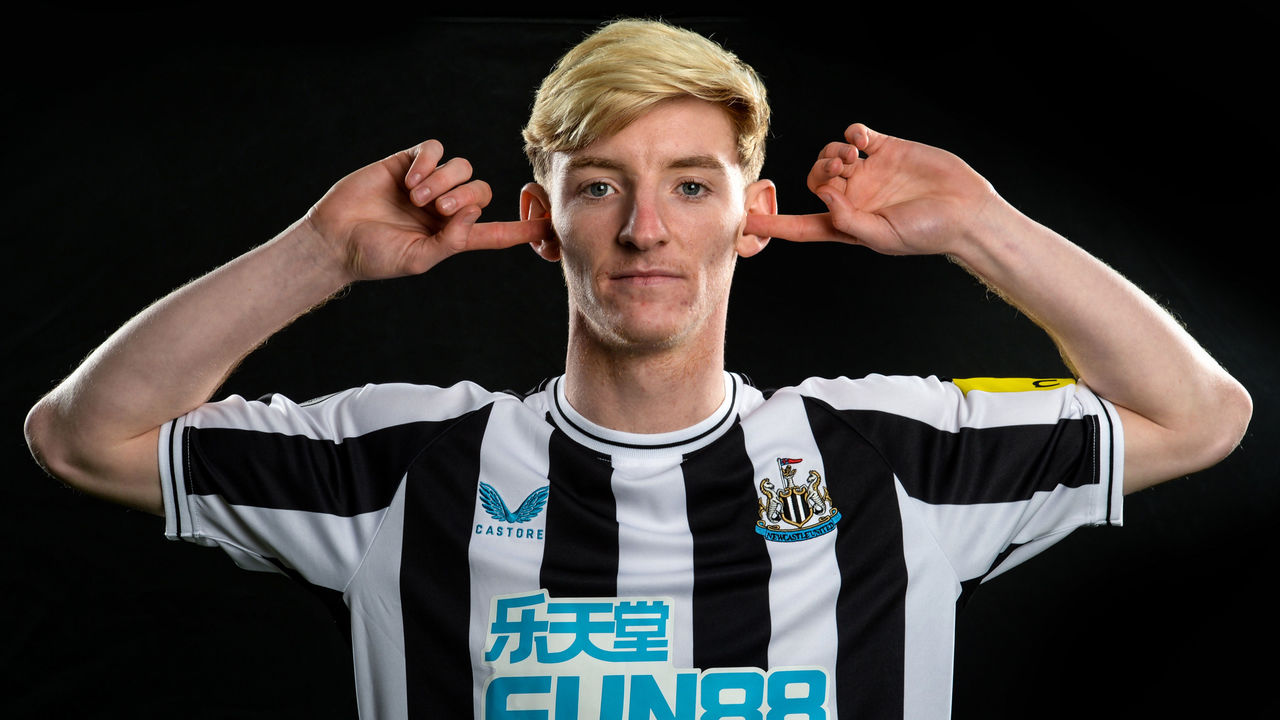 Worse yet, their scattergun list of targets is indicative of a spiralling club in disarray. On deadline day alone, Everton were linked with the likes of Ziyech, Conor Gallagher, Olivier Giroud, Michy Batshuayi, and Beto. Some of those players, according to reports, flat-out rejected the move to Merseyside. Who can blame them? Everton, sitting 19th in the Premier League and tied on points with last-placed Southampton, are a mess right now.
Everton were the only Premier League club not to sign a single new player during the winter month. Good luck, Sean.
Winners: Headstrong managers
Pep Guardiola and Joao Cancelo apparently got into a heated argument over the Portuguese full-back's lack of recent playing time at Manchester City. Not long after, Cancelo was in Germany, being unveiled as Bayern Munich's marquee January signing. Meanwhile, Roberto De Zerbi, responding to Moises Caicedo's public transfer request, proclaimed that the Ecuadorian dynamo was better off remaining at Brighton & Hove Albion for the rest of the season instead of leaving for the likes of Arsenal or Chelsea. He wanted to retain his star midfielder. Caicedo ultimately stayed put. In both cases, strong-willed managers got their desired outcome. Players have more influence than ever before, but certain coaches still retain power at their respective clubs.
Both situations are risky, for different reasons.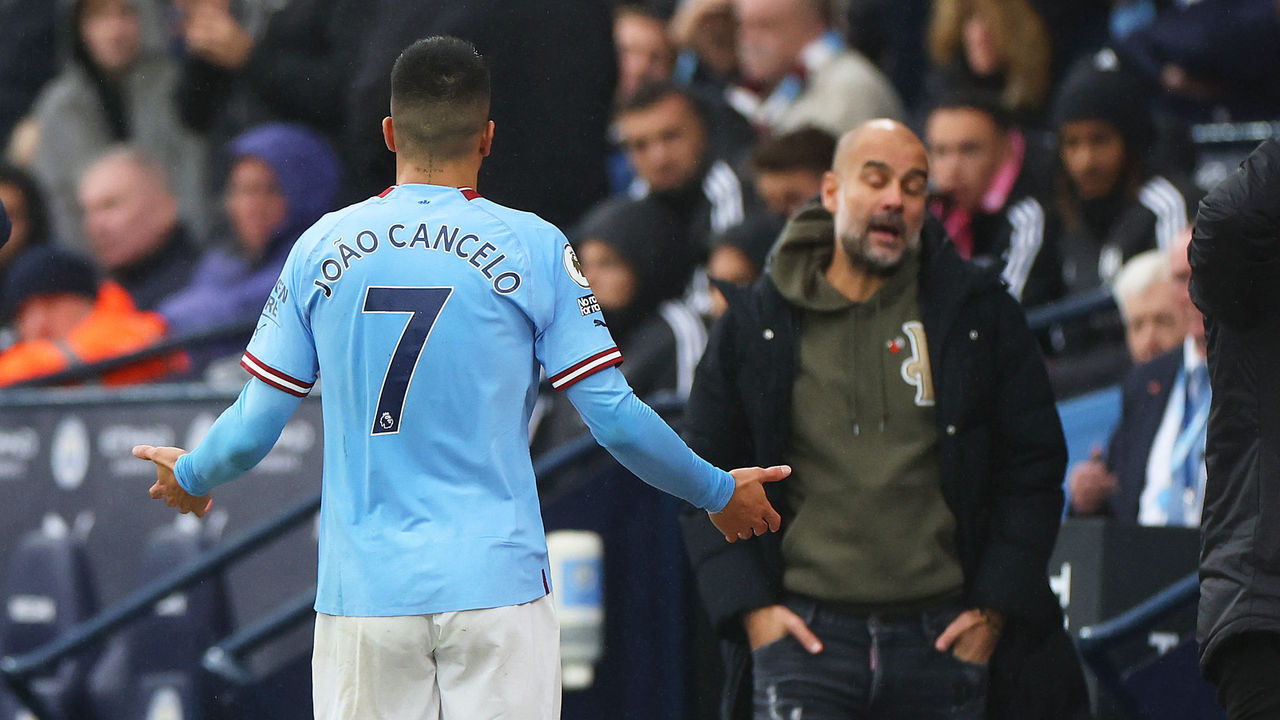 Manchester City are dangerously thin at full-back without Cancelo, who, at his best, is an elite attacking "defender" capable of playing both left- and right-back. He didn't make the PFA Premier League Team of the Year in each of the last two seasons by accident. And while high-flying Brighton are inarguably better with Caicedo patrolling the middle of the park, there is a chance that their potentially historic season could be derailed if the 21-year-old is adversely affected by his request being denied. For a team riding a wave right now, avoiding any disruptions is key. Tony Bloom's impressive track record at Brighton speaks for itself, so his decision to back De Zerbi in the matter and keep Caicedo, at least until the summer, is hard to disagree with.
Bonus winners: Borussia Dortmund
Dortmund sporting director Kehl is rubbing his hands together in anticipation right now. Fernandez costing a Premier League record €121 million on deadline day has set the transfer floor for Jude Bellingham's impending move, which is expected to take place in the summer.
The ceiling could be much, much higher.
Kehl and the Dortmund brass can, and should, demand an exorbitant fee from any interested suitors that come calling for Bellingham. After all, the English midfielder is three years younger than Fernandez, has more experience playing in one of Europe's top leagues, and has more international caps despite his age. By many of the metrics valued by the biggest clubs in the world, Bellingham is the more desirable player. Having seen how the Fernandez sweepstakes unfolded, why would Dortmund accept anything less than €150 million, at least, for their "irreplaceable" teen superstar?
The upcoming bidding war is going to be riveting.